There is a lot of bearish energy out there right now. Even the Fed seems to be calling for a recession… and the experts who aren't worried about a recession are worried about stagflation. (For anyone who is a few years removed from Econ 101, that's the one where we have sticky high inflation AND rising unemployment.) And yet, a quick glance at the stock market would make you think happy times are here again. Which side is right? Read on to find out my pick….
(Please enjoy this updated version of my weekly commentary originally published April 13th, 2023 in the POWR Stocks Under $10 newsletter).
Let's run through a few reasons why people are bearish.
– Banking chaos + tighter credit could spur a big drop in U.S. economic activity
– Unemployment more likely to get worse than better
– Potential for higher interest rates as next Fed meeting approaches
– Likely drop in Q1 earnings growth
– Stocks largely trading at lofty multiples
– We still haven't revisited the lows from October
– Inflation is still more than double the Fed's target rate
And here are a few reasons why people are bullish.
– Because everyone else is bearish
Now, I'm kind of joking, but I'm also kind of not.
Yes, there are some technical indicators that are bullish – like the fact that the S&P 500 is holding above 4,100 and seems to be on the verge of breaking above the 4,200 level, which would mark the beginning of a new bull market.
There are also a large number of investors who are looking ahead to a time when the Federal Reserve pauses its rate hike strategy, which should be soon based on their initial terminal target rate.
And there's definitely some truth to the idea that when everyone else is bearish, the market turns bullish.
Once everyone and their dog has sold all their stock… and there are no more sellers left in the market… that means the only direction left for the market to go is up. (Or sideways.) It's the entire reason why contrarian investing is a strategy.
And speaking of the Fed, even they're bearish… and they're the ones orchestrating this whole thing.
According to the minutes from the Fed's March meeting, "Given their assessment of the potential economic effects of the recent banking-sector developments, the staff's projection at the time of the March meeting included a mild recession starting later this year, with a recovery over the subsequent two years."
That doesn't usually bode well for stocks. But just look how well things turned out for the bears on Q1. After some chop, the S&P 500 (SPY) and Nasdaq managed to overcome the naysayers and put in a gain.
Personally, I'm still more bearish than bullish, which I know seems to be the popular choice.
But I'm still a strong advocate for our "market of stocks" strategy that looks for solid companies poised to gain regardless of what the market is doing.
In fact, barring any major changes, I have a few more picks heading your way tomorrow.
Conclusion
We're going to keep cautiously buying for now. We don't want to get to the end of this year and look back on all the gains we could have missed sitting on the sidelines, waiting for the perfect opportunity to get in.
But we are going to keep an eye on the bearish action/fundamentals to make sure we don't get mauled.
What To Do Next?
If you'd like to see more top stocks under $10, then you should check out our free special report:
3 Stocks to DOUBLE This Year
What gives these stocks the right stuff to become big winners, even in this brutal stock market?
First, because they are all low priced companies with the most upside potential in today's volatile markets.
But even more important, is that they are all top Buy rated stocks according to our coveted POWR Ratings system and they excel in key areas of growth, sentiment and momentum.
Click below now to see these 3 exciting stocks which could double or more in the year ahead.
3 Stocks to DOUBLE This Year
All the Best!


Meredith Margrave
Chief Growth Strategist, StockNews
Editor, POWR Stocks Under $10 Newsletter
---
SPY shares closed at $412.46 on Friday, down $-1.01 (-0.24%). Year-to-date, SPY has gained 8.26%, versus a % rise in the benchmark S&P 500 index during the same period.
---
About the Author: Meredith Margrave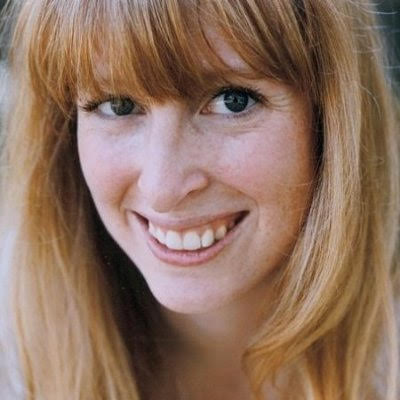 Meredith Margrave has been a noted financial expert and market commentator for the past two decades. She is currently the Editor of the POWR Growth and POWR Stocks Under $10 newsletters. Learn more about Meredith's background, along with links to her most recent articles.
More…
The post Bullish or Bearish…You Decide appeared first on StockNews.com