LexisNexis today announced the preview launch of Lexis Connect, a legal intake and matter management product that works within Microsoft Teams and uses conversational AI assistants to help deliver answers more quickly.
The product is being developed in partnership with Microsoft, and Microsoft's Corporate, External and Legal Affairs (CETA) department has signed on as the first preview customer to test and help further develop the product.
LexisNexis is looking for another five or six legal departments to join the commercial preview for free. Anyone interested can get a demonstration at the CLOC Global Institute next week in Las Vegas.
The problem Lexis Connect tackles is that of intake and management of requests from within a corporation to the legal department.
In a briefing this afternoon for the media, Serena Wellen, senior director of product management, said LexisNexis chose to develop the product within teams because that is where the majority of corporate counsel already work and because Microsoft has an established reputation for security and reliability.
During today's briefing, KasiViswanathan Muthuraman, lead product manager, demonstrated the key features of Lexis Connect. They include:
The Ask Legal app. This is a conversational AI assistant that can help answer legal questions from anyone within a company. The Ask Legal app can be used in Chat mode, whereby an employee asks a question and the app attempts to answer it, with the answer generated from the company's internal policies and guidelines. The app can also be used in Request mode to submit a request to the legal department, such as to prepare or review a contract. Requestors can upload documents and provide specific details to assist the legal department in handling the request. Requestors can see all the requests they have submitted and their status. The Ask Legal app also lets a requestor click "Chat with Counsel" to directly initiate a chat with someone in the legal department.
Lexis Connect. This is the lawyer-facing part of the product, where they manage all the matters that have been submitted. Lawyers get access to a dashboard where they can view all matters or just their own matters. When they open a specific matter, they can view details of the request and all communications and documents related to the matter. There is also an option to view similar matters, which are generated using AI.
Legal research. Within Lexis Connect is an AI assistant for legal research. Lawyers can use this to ask natural language questions and get answers powered by Lexis Answers.
Ask Legal. Still in development is a further option for performing legal research through an integration with the Lexis+ AI product that was released last week. It will allow users to ask questions of Lexis+ AI from directly within Lexis Connect, in a conversational interface powered by large language models.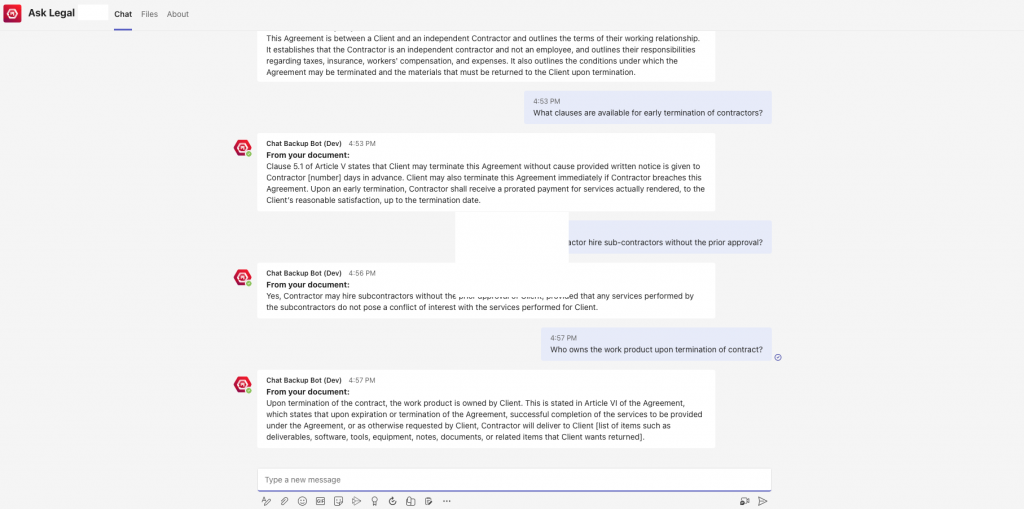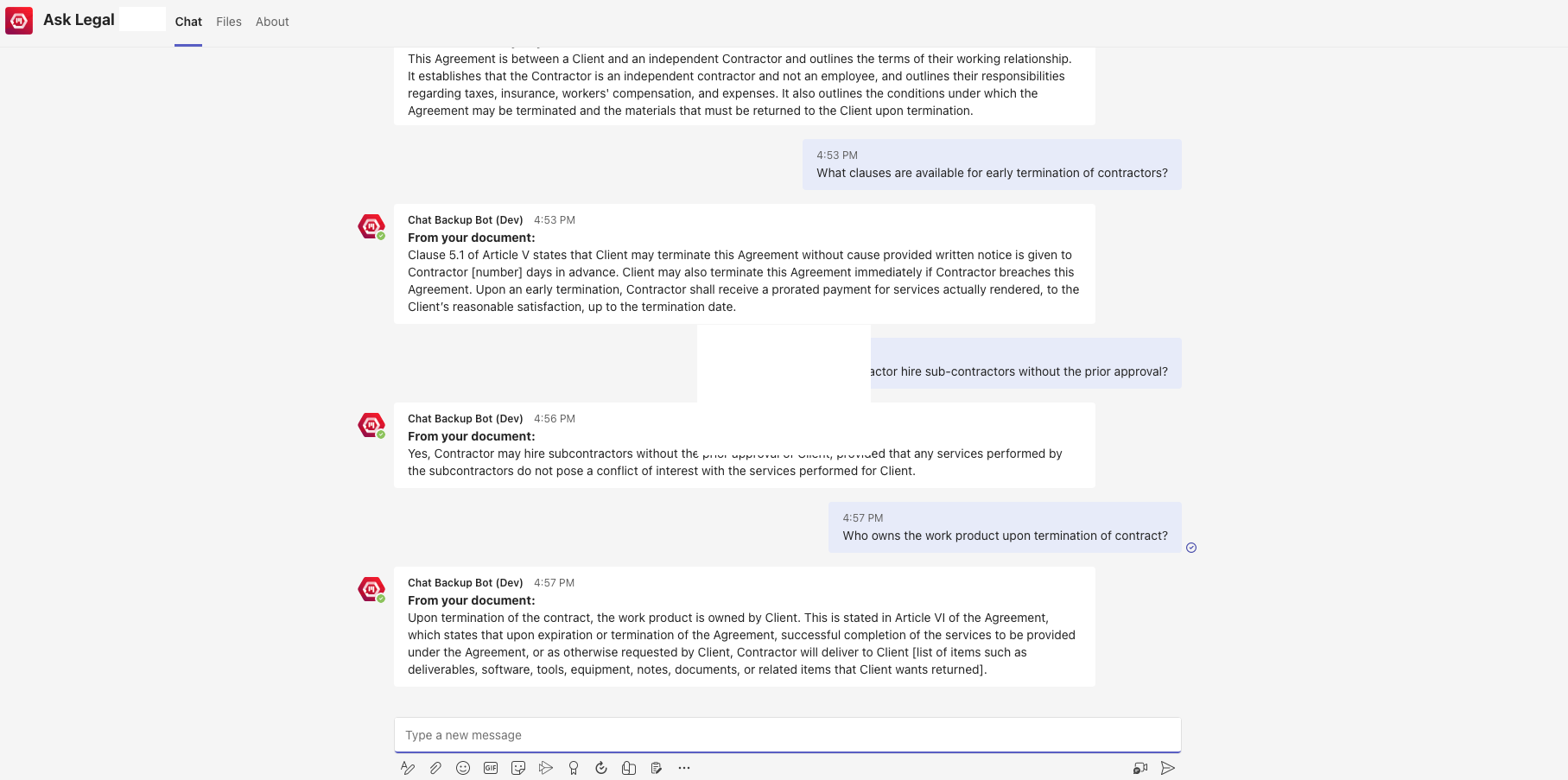 Beyond that Lexis+ AI integration, several other aspects of the product are still being developed. Among them are analytics, Outlook integration, and support for multiple legal teams.
I asked Wellen whether this product would someday supplant CounselLink, another LexisNexis product that also provides matter management for corporate legal departments. She said no, and that the two products complement each other, with CounselLink providing more powerful tools for outside counsel and spend management, while Connect is more focused on management and triage of internal requests.
During the briefing, Microsoft's Jason Barnwell, general manager for digital transformation within CELA, said this is exactly the kind of product legal departments need to help them keep up with growing demand for their services and to get more visibility into the work that is being done within the department.