In a country filled with beautiful destinations, the laid-back coastal city of Cairns stands out as somewhere special.
Here you can see some of the most amazing scenery on earth, from the lush vegetation of the Daintree Rainforest to the natural wonder that is The Great Barrier Reef.
Ready To Travel? Don't Go Without Travel Insurance.
I recommend SafetyWing Nomad Insurance, an affordable travel insurance offering automatic monthly payments that you can cancel anytime. I've been using it since 2019, and I can assure you it's the perfect solution for nomads like you and me. Learn more by reading our SafetyWing review.
The wildlife – both marine and on land – is as diverse as the landscape, and the culture is pretty cool too, with a relaxed vibe and world-class nightlife.
There's so much to do, no matter your interests, with snorkeling, swimming, exploring the bush, and relaxing on the beach just some of the activities on offer.
Plus, of course, there's the non-stop sunshine, which can be pretty much guaranteed whenever you visit!
If you're planning to spend three days in Cairns, then you're probably wondering how to fit everything in. So we've created this handy itinerary for you, to ensure you don't miss anything important!
It contains our suggestions for what to do each morning, afternoon, and evening of your vacation. We've also recommended some of our favorite places to stay.
Read on to discover how to have an amazing 3 days in Cairns.
It's important to note that while it's easy to get around Cairns city on foot, some of the highlights in this itinerary are further afield. You have several options for transportation. You could use public transport, which is cheap and reliable. The buses run to most shopping areas and beaches.
Alternatively, rent a car (just be sure to reserve it in advance, especially if you'd prefer a 4 x 4) or visit the main attractions as part of a tour.
We've included links to the best tours in this itinerary. The big advantage is that most tour operators will pick you up right from your hotel.
Day 1
On the first of your three days in Cairns, you'll be visiting the fascinating attractions in Kuranda Village, riding the scenic railway, and enjoying exceptional views from above the treetops on the Skyrail Rainforest Cableway.
Morning
Head north first thing to the mountain village of Kuranda. This picturesque location is tucked away in the world's oldest living tropical rainforest and has been welcoming visitors for more than 50 years.
To reach it, take the Kuranda Scenic Railway, which runs from Cairns Central Train Station at 8.30 and 9.30 am each morning.
The journey is wonderful and the 100-year-old carriages will take you past mountains and beautiful waterfalls.
It may be described as a village, but Kuranda offers a great deal to do!
You can opt to visit the markets and buy hand-crafted souvenirs from one of the boutiques or art and craft stores. Or you can see the wildlife as you enjoy a stroll through the jungle or beside the river.
If you're lucky, you might even get to spot one of the local freshwater crocodiles (fortunately, they are harmless!). Be sure to check out Birdworld, where lorikeets, cockatoos, macaws, and Southern Cassowary roam freely.
Then head to the Australian Butterfly Sanctuary to marvel at the sight of more than 2,000 tropical butterflies fluttering between the plants of the rainforest and a manmade stream.
After that, head to Kuranda Koala Gardens and you'll see some of Australia's most popular creatures, from kangaroos and possums to wombats and – of course – cuddly koalas!
There are plenty of places to stop in the village for lunch, including restaurants, cafes, and street food stalls. Most are outdoors and serve an eclectic mixture of local and international cuisine.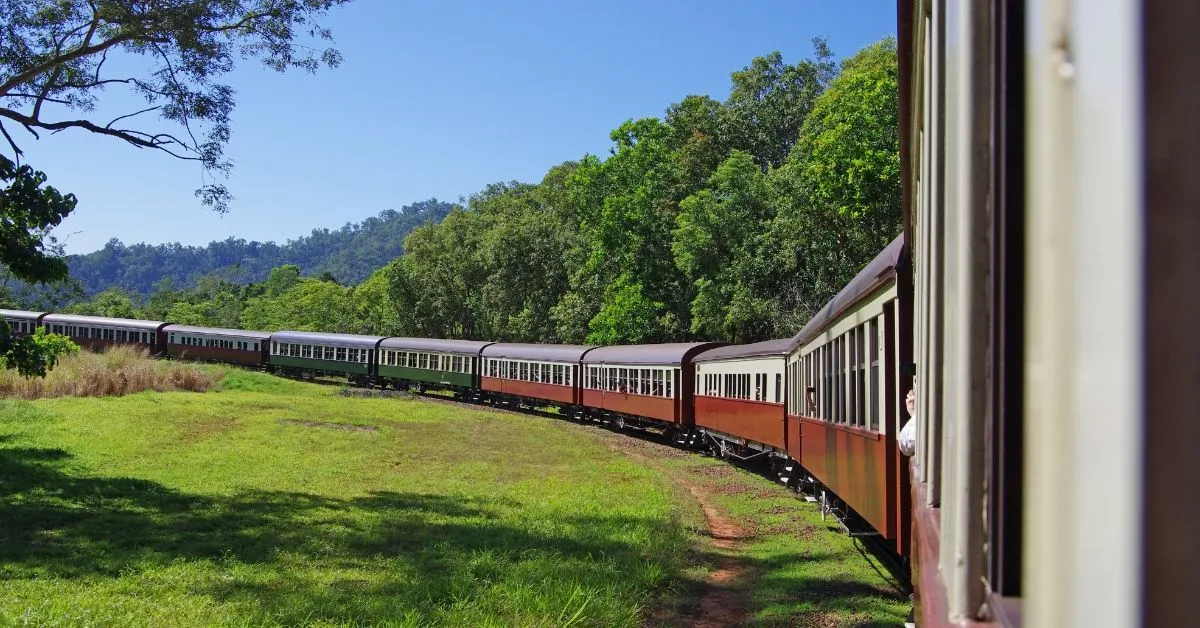 ---
---
Afternoon
After lunch, spend more time enjoying the activities in the village before heading to the Kuranda Sky Rail for the trip back towards Cairns at the end of the day.
The Sky Rail offers the ride of your life. Cable cars suspended above the canopy of the rainforest give you unforgettable views and the opportunity to take bird's-eye photos of the Barron Gorge National Park.
Note: You might like to arrange your day in Kuranda Village through a tour operator.
This day trip, for example, includes both the Kuranda Scenic Railway and the Skyrail Rainforest Cableway, with plenty of time to explore the village. It also includes transportation by bus from and to your hotel.
Evening
There's just one place to spend your first evening in Cairns, and that's at the iconic Woolshed.
It's a great place to eat during the early part of the evening and becomes the city's most popular nightclub after 10 pm.
Loved by locals and visitors alike, it has a fun atmosphere that has earned it a reputation as the city's best party venue for over 25 years.
Day 2
For the second of your 3 days in Cairns, you'll be heading north again to see the many attractions in and near the Daintree National Park, including a cruise along its river.
Morning
For today's activities, you'll ideally need your own car.
Taking the fantastic Great Barrier Reef Drive, you'll drive from Cairns to Mossman Gorge within the Daintree Rainforest – a journey of around 1.5 hours. The ride is an experience in itself and the views are nothing short of spectacular!
If you prefer not to drive, consider booking this Daintree and Mossman Gorge Tour with Cruise Option. This is a full-day tour and it includes most of the activities mentioned here.
The Daintree is one of the most biologically diverse rainforests on the planet and is home to most of the animal population of Australia!
This includes almost a third of its frogs and almost two-thirds of its butterflies and bats, making it an essential part of your itinerary when seeing Cairns in 3 days!
Before entering the rainforest, stop off at Port Douglas. This relaxed seaside town is packed with boutiques and eateries.
It is also home to the Wildlife Habitat, a cool interactive zoo where you can meet birds, koalas, kangaroos, and more. From there it's a 20-minute drive to Mossman Gorge.
You can park at the Visitor's Centre and take a short bus ride to the Gorge. It is simply breathtaking, with crystal clear waters cascading over huge pebbles.
You can choose to walk through the canopy of trees along the raised boardwalks, stroll along the river, or join a guided walk to learn more about the culture of the local Kuku Yalanji people.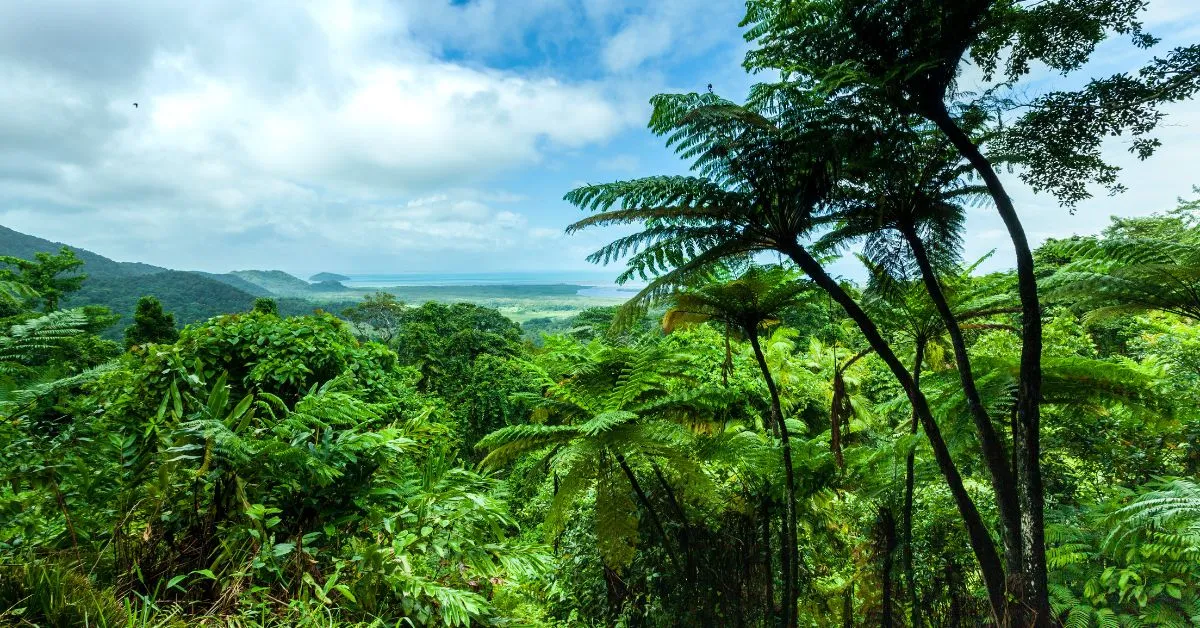 Afternoon
After lunch at Mossman Gorge's Mayi Café, enjoy a cruise along the World Heritage Daintree River.
If you haven't already booked a tour that includes the river cruise, there are plenty of operators that offer it. This Crocodile & Wildlife Cruise is ideal and includes cruises on both the Upper and Lower Daintree.
Meandering along this scenic waterway is a great way to enjoy the flora and fauna of the region.
You might be lucky enough to spot one of the 30 species of plants that grow ONLY in the Daintree, and you might get to see a Crocodylus Porsus – otherwise known as a saltwater crocodile.
After your cruise, drive to the final stop of the day – Cape Tribulation.
This world-famous spot is where the rainforest meets the reef. You can simply walk along the beach and enjoy the views, or do the Dubuji walk, which is a 1.8 km boardwalk that runs through the forest.
Evening
A unique way to spend an evening during your 3 days in Cairns is at the city's aquarium!
Showcasing marine life from the Great Barrier Reef and Wet Tropics Rainforest, Cairns Aquarium offers twilight tours giving you after-hours access in order to see everything in a whole new light!
You can book just the tour or buy tickets that include a 3-course dinner, too.
Day 3
The last of your 3 days in Cairns is the grand finale – a visit to the area's main attraction, the Great Barrier Reef.
Morning And Afternoon
Australia's Great Barrier Reef is the largest World Heritage site in the world, extending for more than 2,600 km and containing more than 400 types of coral.
1,600 different species of fish and 4,000 types of mollusk inhabit its waters, along with creatures like the dugong ('sea cow') and the large green turtle, both of which are threatened with extinction.
You'll spend your entire final day here. Any less time just wouldn't do justice to an attraction considered to be one of the seven wonders of the natural world!
There are lots of different ways in which to enjoy your time here. The one you choose will depend on your interests and abilities, whether you're a qualified diver, passionate about snorkeling, or want to give one of these pursuits a try for the first time!
We recommend booking a tour to get the best out of your visit to the Great Barrier Reef.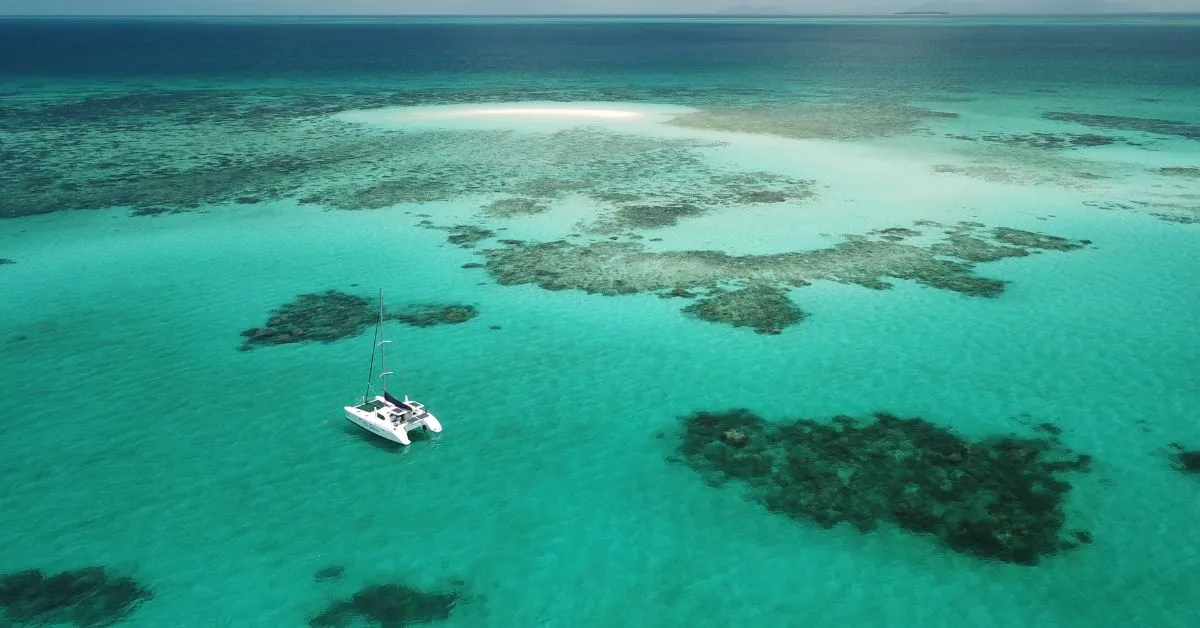 You could try a full-day cruise to Green Island, for example. This takes you right to the heart of the Barrier Reef and gives you the chance to snorkel or dive among the beautiful and colorful coral and marine life.
Alternatively, consider a snorkeling and diving tour to the outer Great Barrier Reef. Suitable for everyone from snorkelers and first-time SCUBA divers to certified divers, it takes you to two different private reef locations, approximately 70 kilometers offshore.
But what if snorkeling and diving are not really your thing? Well, fortunately, there is a great option for you too!
Why not book a 40-minute flight aboard a comfortable fixed-wing aircraft that flies over Green Island, Arlington Reef, Middle Cay, Oyster Reef, and more.
The windows are large to maximize your view and you'll have endless opportunities to photograph the marine life, coral, and spectacular colors of the water from on high.
Evening
After seeing the best of Cairns in 3 days, head to the Cairns Esplanade for a meal and to visit the famous Night Markets.
These are open every day from 5.00 pm to 11.00 pm and have over 70 retail outlets and food options.
Inspired by the open-air markets in Hawaii and South East Asia, they are hugely popular and lots of fun, with all sorts of products on sale and a wide variety of international cuisine.
Are 3 Days In Cairns Enough?
Cairns covers a large area and has heaps of attractions, so you could easily stay for a week and still have a few things left to see!
PSSST. Want to get FREE accommodation in exchange for work?
If you're traveling on a budget or want to save and extend your trip, this could be exactly what you're looking for. Worldpackers is a platform that connects travelers like you with hosts. It's just like volunteer work –exchange your skills for free accommodation. SAVE $10 using my discount code. Learn more about how it works here.
Nevertheless, three days in Cairns gives you enough time to see the main sights and experience a taste of its exciting culture for yourself.
But don't forget that this itinerary requires 3 FULL days. If you have a late arrival time or depart early on your last day, then think about adding an extra night to your stay.
Wondering if you need more than 3 days? Read our guide to find out how many days in Cairns you'll need.
Where To Stay In Cairns
Here are some of our favorite places to stay in Cairns, with options suitable for every budget.
Best Budget Accommodation
Offering a selection of dormitory rooms, plus private double, twin, and single guest rooms, Travellers Oasis is located in the center of Cairns opposite the Shopping Centre and train station.
Guests can enjoy an outdoor swimming pool, shared kitchen, free tea and coffee, and coin-operated laundry facilities.
Best Mid-Range Accommodation
Crystalbrook Riley is an eco-friendly hotel located at the northern end of Cairns waterfront Esplanade.
It features stylish rooms and suites, along with a huge lagoon pool with a beach, a day spa, and incredible restaurants, one of which includes Cairns' highest rooftop bar.
Best Luxury Accommodation
Hilton Cairns – located directly on the Cairns Esplanade – is just a 2-minute walk from the Reef Departure Terminal.
Offering the most recently refurbished rooms in the city, it has two restaurants with water views, a spa, and a gorgeous outdoor lagoon-style pool.
Final Thoughts On Three Days In Cairns
If you had been wondering just what to do in Cairns in 3 days, we hope this guide has made planning your trip a whole lot easier.
It's a city quite like any other on earth, and we hope you enjoy experiencing its beauty and vibrant culture.
Visiting Australia soon? Read one of the following guides: