Are you ready to break free from the mundane and explore the great outdoors? If so, then RVshare is here to help! This revolutionary platform helps travelers find a wide range of recreational vehicles available for rent.
So, if you're looking for a way to hit the open road without breaking your bank account, keep reading to find out how RVshare can make that dream a reality.
With their simple process and unbeatable prices, it's never been easier (or more fun) to go camping!
In this complete RVshare review, we'll discuss how the platform works, the advantages of using RVshare, and how you can get the best RV rentals.
So buckle up, and let's get started!
At its core, RVshare is a peer-to-peer rental marketplace that connects recreational vehicle owners with travelers looking to rent.
Travelers can easily find an available RV to rent in their desired location. Prices vary depending on the size of the vehicle and amenities offered, but they're usually cheaper than traditional rental companies.
RV owners can choose to rent out their vehicles to earn extra income each year.
RVshare works differently for renters and owners. It's like Airbnb for RVs!
Let's take a look at each type of user and how the platform operates.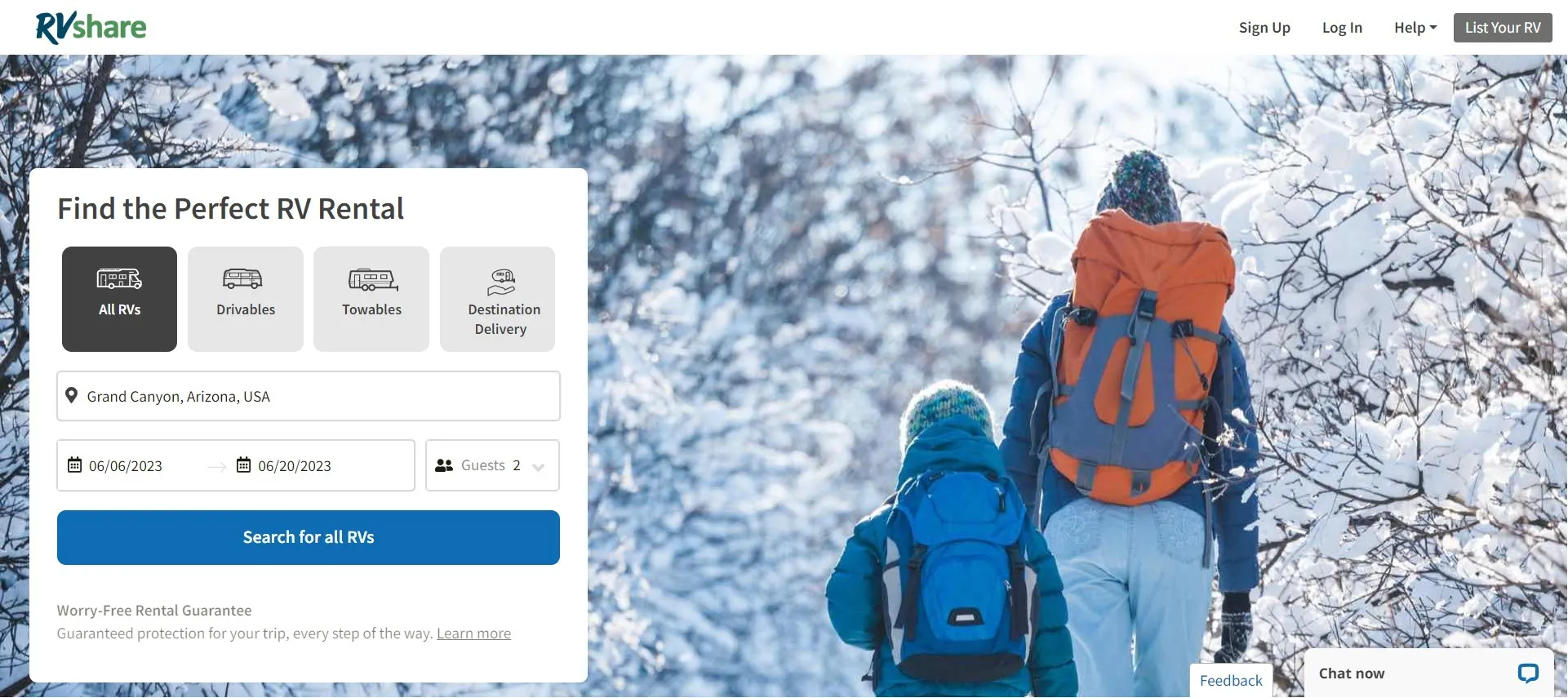 Use the search option to find a suitable RV to rent.
Arrange your trip with the RV owner.
Pick up the RV, and enjoy your trip.
Return the RV to its owner.
If you're a renter, keep reading to learn the whole process of renting an RV on RVshare.
List your RV on RVshare.
Review reservation requests and arrange trips with renters.
Meet the renter, and show them how to use the RV.
Make extra income with rentals.

RVshare is perfect for anyone looking to rent a RV, as well as for RV owners who want to make some extra money.
It's also great for budget-conscious travelers since the prices are often much lower than traditional rental companies.
You'll find numerous options all over the United States. So no matter where you're headed, RVshare can help make your trip a success!
RVshare offers an impressive selection of rental options in the United States.
You can filter the results by popular destinations, such as the Grand Canyon and Yosemite National Park.
You can also narrow down your search by picking an RV type, destinations, etc.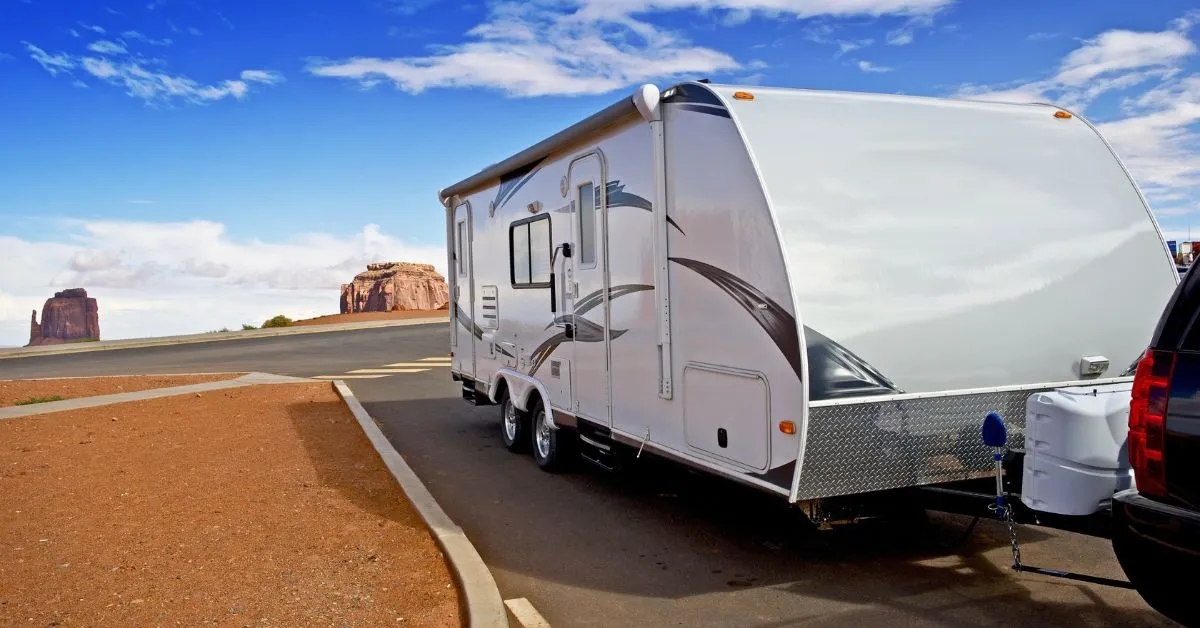 Types Of RVs Available
Are you looking for a cozy campervan, a luxury motorhome, or something in between? RVshare has it all.
You can choose from a wide range of motorhomes, campervans, and trailers.
On the homepage, you'll find a tool to help you choose which RV type is right for you.
In short, you'll get to decide if you wish to tow the RV, or drive the RV.
If you decide to town the RV, you can pick between travel trailers and fifth wheels. Alternatively, if you decide to drive the RV, you can pick between Class C and Class A motorhomes.
On RVshare, you can get extra options such as:
Deliverable RVs
Pet-friendly RVs
Now, let's take a look at the full process of renting an RV on RVshare.
Here's how the process works for renters.
Step 1: Search Rentals For Your Destination
Go to RVshare and use the search tool and enter your dates and destinations. You can add a filter to choose the type of RV you want.
Step 2: Browse Your Options
On the next screen, you'll see listings and a map with a price point. You can add filters if you need. If you see something you like, click on the listing to learn more.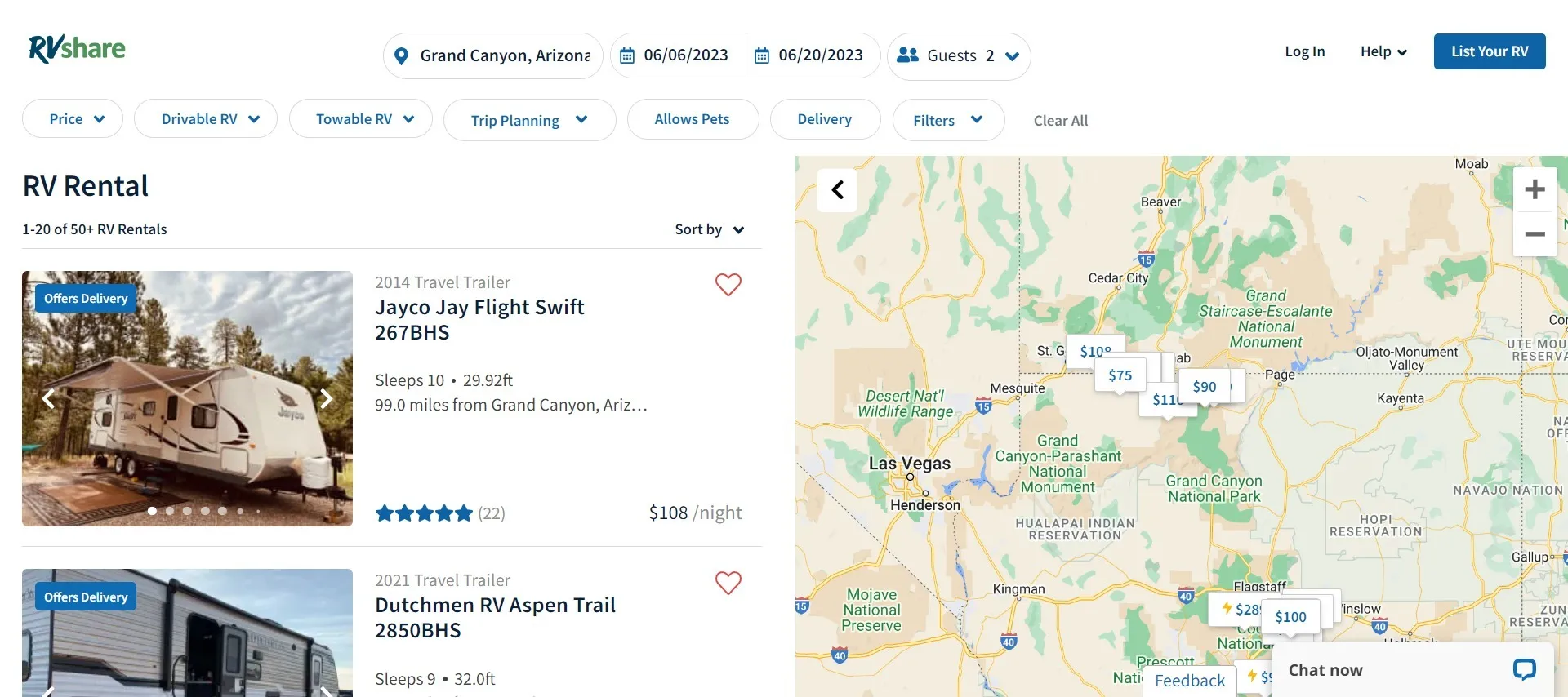 Step 3: Contact The Owner Or Book
On the next screen, you'll see a description of the RV.
You'll also find the following:
Amenities
Reviews
Rules and policies
Rates and availabilities
Map
You'll get the option to ask the owner a question, or you can book or request to book.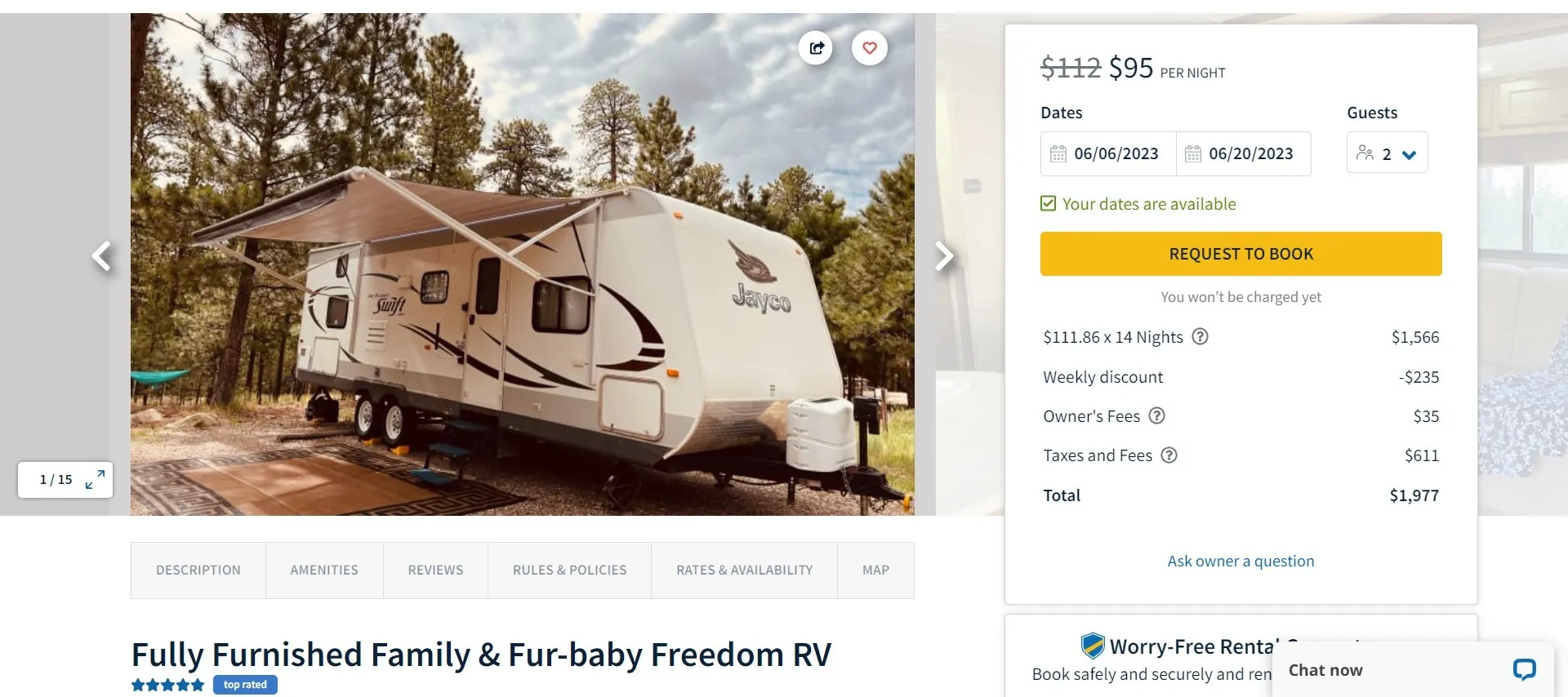 Step 4: Book Your RV
Enter your information. You'll need to certify that you're at least 25 years old, and that you have a valid driver's license.
Then, you can tell the owner about your trip, and pay.
You'll see the cost in detail:
Rental price
Owner's fee
Taxes and fees
Total
Security deposit
You'll also get an overview of the miles and generator hours included.
You'll get an option to purchase insurance too. So, make sure to read everything to pick an option that suits your needs.
Step 5: Manage Your Trip With The Owner
Once the trip is booked and confirmed, you'll pick up your RV and enjoy your trip. Upon return, you'll need to dump the tanks, fill up the gas, and return the RV.
When booking your RV rental, you'll get access to the Worry-Free Rental Guarantee.
Here's what you can expect:
Payment protection
Fraud screenings
Support team available via phone, chat, and email
Rental replacement
Re-booking assistance
Damage deposit protection
When renting an RV, here are things you should keep in mind.
Book Early
Book your rental as soon as possible since the best options often go quickly.
Read The Reviews
Most RV owners have reviews, so make sure to read them before booking your rental.
Read The Rules, Terms And Conditions
Make sure to read the rules, terms, and conditions before you book.
This will help ensure you understand what is expected of you and what you're eligible for.
RVshare makes it easy to rent an RV. Here are some of the advantages you'll get when using RVshare:
Great customer service
Secure payment system
Ability to compare different RVs
Wide selection of RVs for rent
Ability to communicate with the owners directly
Detailed descriptions
Cashback loyalty reward program
Worry-Free Insurance
24/7 Roadside assistance
Rental protection insurance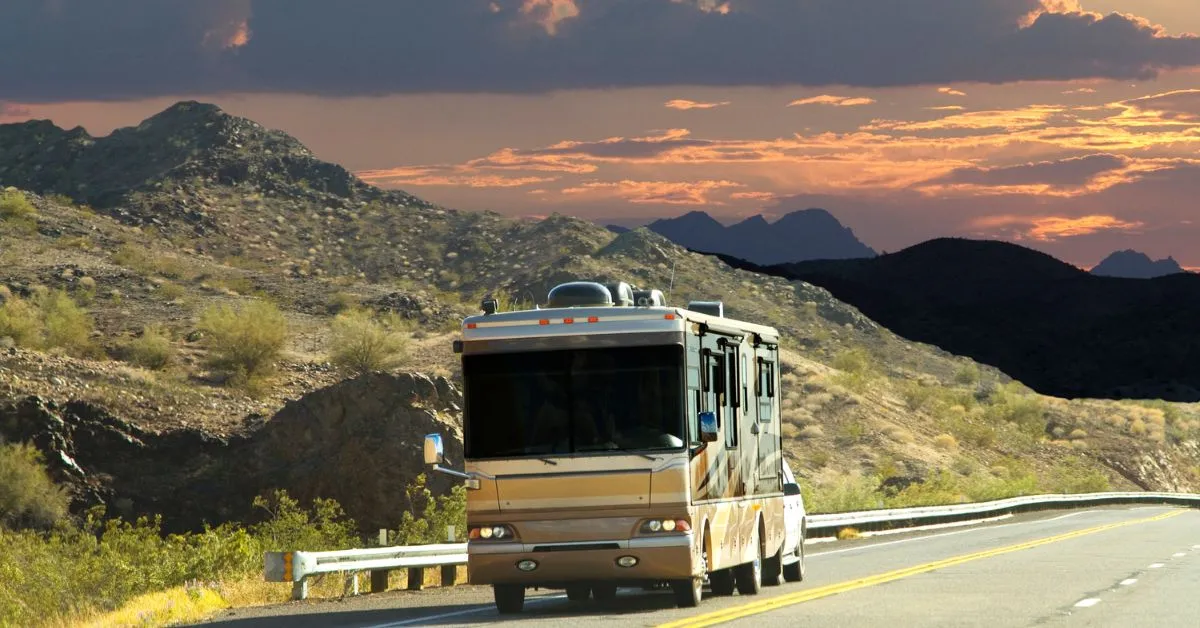 RVshare makes it easy to rent an RV for your next vacation. With their reliable search tool, secure payment system, and 24/7 roadside assistance, you can rest assured that your rental experience will be a success.
If you're familiar with Airbnb, you'll feel right at home using RVshare. So, if you're looking for an affordable way to enjoy the outdoors, RVshare is definitely worth checking out!
You won't regret it!
RVshare is a legitimate rental service that has been in business for several years. It's one of the leading RV rental companies in the United States.
When booking your rental, you can rest assured that the process is secure. RVshare also offers a Worry-Free Rental Guarantee, so you don't have to worry about anything.
Overall, RVshare is a great option for anyone looking to rent an RV for their next trip!
How To Make The Most Of Your Camping Experience
RVshare makes it easy to rent an RV for your camping trip.
It will transform your camping experience whether you're traveling solo, with your partner, or with family.
When traveling with an RV, you're upgrading your camping experience. It's like a glamping experience on wheels or a premium road trip.
Here are some tips to make the most of your trip.
Research campsites: Make sure to research campsites in the area you'll be visiting. You might need to book a spot ahead.
Plan your camping meals: Don't forget to plan what you'll cook for each meal. Make sure to stock up on groceries before you leave, and bring plenty of snacks.
Pack wisely: Make sure to pack all your essentials, from bedding and camping equipment to flashlights and first aid items. When renting on RVshare, take a look at what's included.
Take your time: Don't rush on your trip – take your time and enjoy the scenery.
RVshare is a great way to find an RV for your next vacation. You'll be able to find the perfect RV for your trip, and you can rest assured that it's a safe and secure experience.
Overall, we think RVshare is worth it. You'll have access to a wide selection of RVs, detailed descriptions, and reliable customer service.
Planning a trip to the United States soon? Read one of the following guides: