Driving in Europe can be a challenge for tourists.
From unfamiliar roads and signage to different laws and regulations, you must learn the basics before you hit the road.
Fortunately, Tripiamo has all of the information necessary to help you prepare for your road trip abroad so that you can drive confidently in Europe.
With their comprehensive driving guides, they provide all of the resources needed to ensure a safe and successful trip.
In this Tripiamo review, we'll talk about international driving, rules, and cultural etiquette. Whether you plan to drive a car or a motorbike in Europe, we got you covered.
What Is Tripiamo?
Tripiamo offers American tourists engaging driving guides that include all the essential information you need to know to drive confidently in a foreign country.
Their guides are made by local drivers (foreign nationals and Americans living abroad) and vetted by local driving instructors.
The resources provided by Tripiamo are based on the findings of the World Health Organization and the Centers for Disease Control.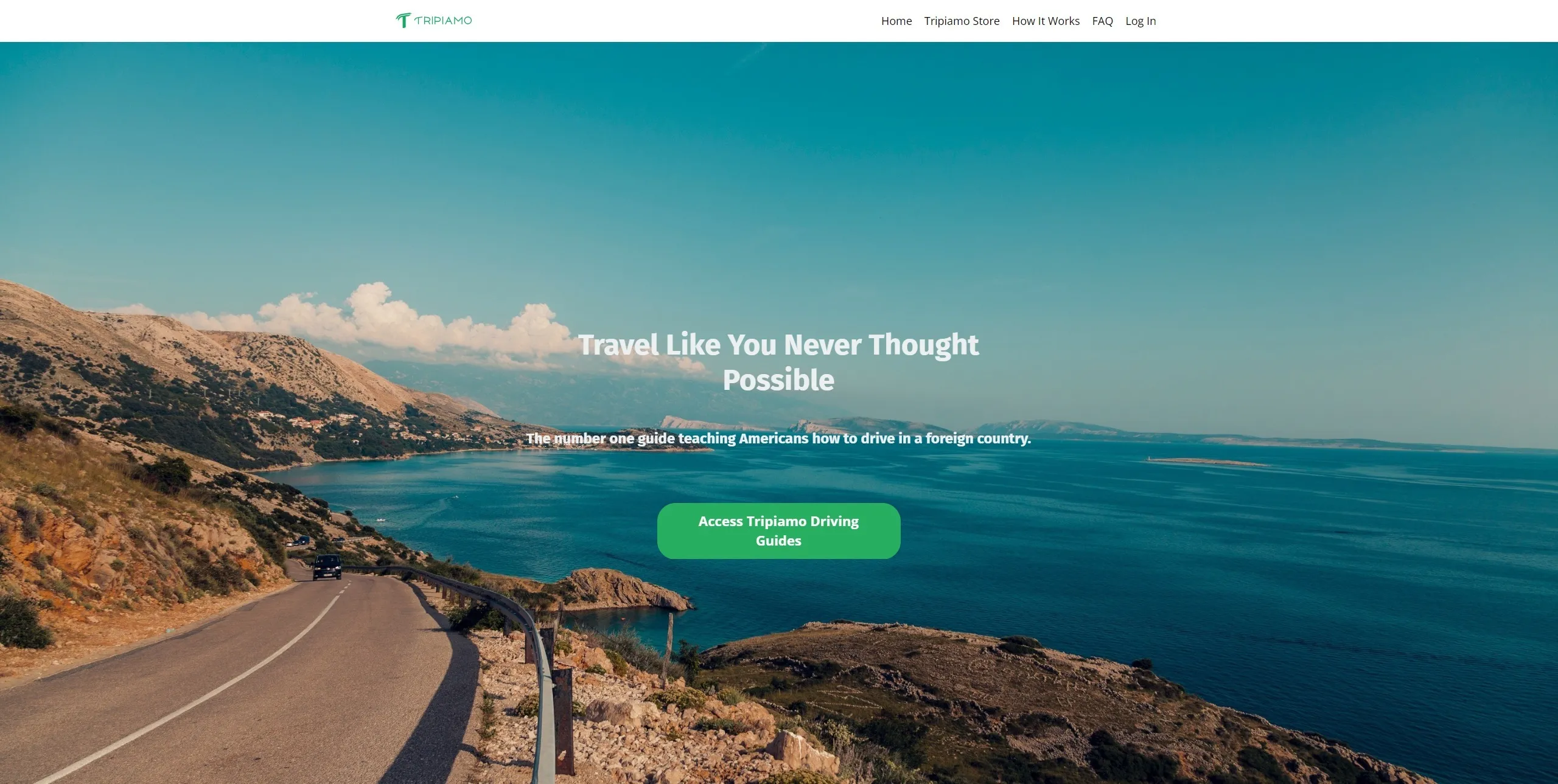 Destinations Covered By Tripiamo
Tripiamo currently offers driving guides in the following European countries:
France
Italy
Spain
United Kingdom
More countries are being built as I write this review. They also have an option that includes all the countries if you plan to travel to multiple destinations.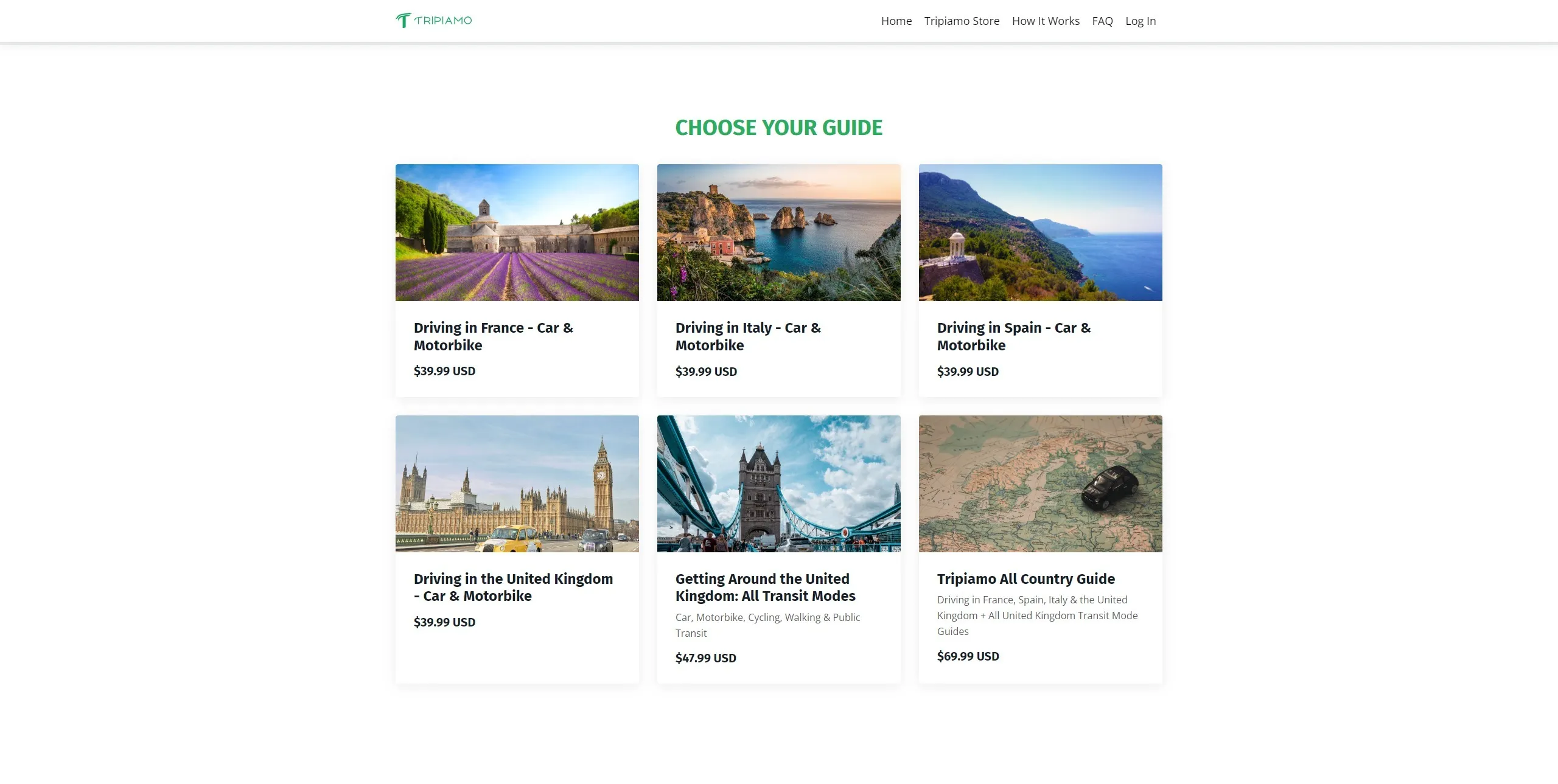 What Is Included In Each Tripiamo Driving Guide
Tripiamo uses three different ways to help you learn how to drive in Europe:
360-degree driving tours
Tutorial videos
PDF materials
Let's have a closer look.
360-Degree Driving Tours
The 360-degree driving tours allow you to familiarize yourself with the environment before actually hitting the road. You'll get to experience what it feels like to drive in each country.
You'll get to see the following:
Road traffic patterns
Opposite-side of the road driving (in the UK)
Roundabouts
City, rural, and highway driving
Etc.
Tutorial Videos
The tutorial videos are designed so that you can learn all the things you need to know before driving abroad.
For example, you'll learn about local driving etiquette, road rules, road signs, road types, insurance, and more.
PDF Materials
Finally, you'll get extra PDF materials that include tips for car pickup, emergency information, and helpful phrases in the local language. Basically, you'll get everything you may need during your trip.
Tripiamo Costs
As you can see, the driving guides offered by Tripiamo are complete and detailed.
So, how much does it cost?
These are the current prices for their driving guides:
Single country guide: $39.99
Multi-country guide: $69.99
My Experience Driving In Europe As A Tourist
I, being a Canadian, find my experience of driving in Europe similar to what Americans might experience. After all, our driving rules are pretty much the same.
In North America, we are used to large roads, stop signs, and traffic lights. Finding a parking spot is usually easy, and we rarely face roundabouts. We are used to speed limits and certain driving etiquette.
Driving in Europe is a whole different story. You won't find many stop signs. Instead, you'll see multiple roundabouts. Roads can be very narrow, and you won't find many free parking spots.
Finally, some countries in Europe have no speed limits. And did you know that driving an automatic car in Europe is rather rare?
The first time I drove a car in Europe was in France. Honestly, it was a challenge. I rented a manual car (and I'm not that great at driving standard) and was so confused by all the roundabouts.
The road signs and driving etiquette differed from what I was used to, and I wasn't even sure I was following the rules.
Then, my partner and I moved to Bulgaria and bought a car there. There are barely any stop signs, and the roads are much more narrow.
Honestly, driving there was still a nightmare for me. Let's just say that driving in Canada is much easier for me.
I recently discovered Tripiamo, and after completing their France and Spain driving guides, I can say that driving in Europe should be easier from now on.
I particularly loved their 360-degree driving tours because it's really representative of what it's like to drive in Europe.
Their comprehensive guides include all the necessary information to help you drive confidently in Europe. From essence stops to right of way rules, you'll learn everything you need to know to drive safely abroad.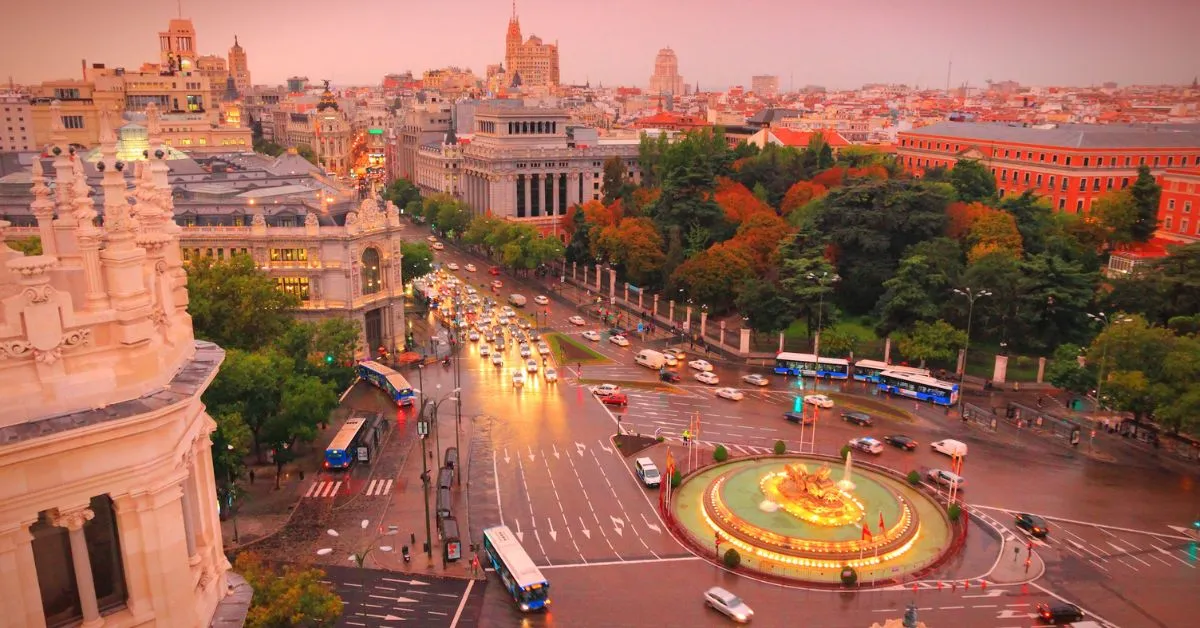 European Driving Rules
Driving in Europe is not always the same. Each country has its own set of rules and cultural etiquette you must follow.
For example, in Germany, there are no speed limit zones, and in some countries, you need to drive on the opposite side of the road, or you might need a vignette to use the highways.
This is why it's essential to be aware of the driving rules of the country you plan to visit. Tripiamo makes it easier for you by providing comprehensive driving guides for each destination.
European Driving Etiquette
In addition to road rules, you must also follow the local driving etiquette. In some places, drivers are more aggressive than others, and it's important to be aware of this.
For example, in some countries like Italy or Spain, drivers tend to honk more often than in North America. Also, you must always pay attention to the road and be aware of your surroundings.
Tripiamo provides tutorials that cover local driving etiquette, which will help you feel more confident and prepared before driving in Europe.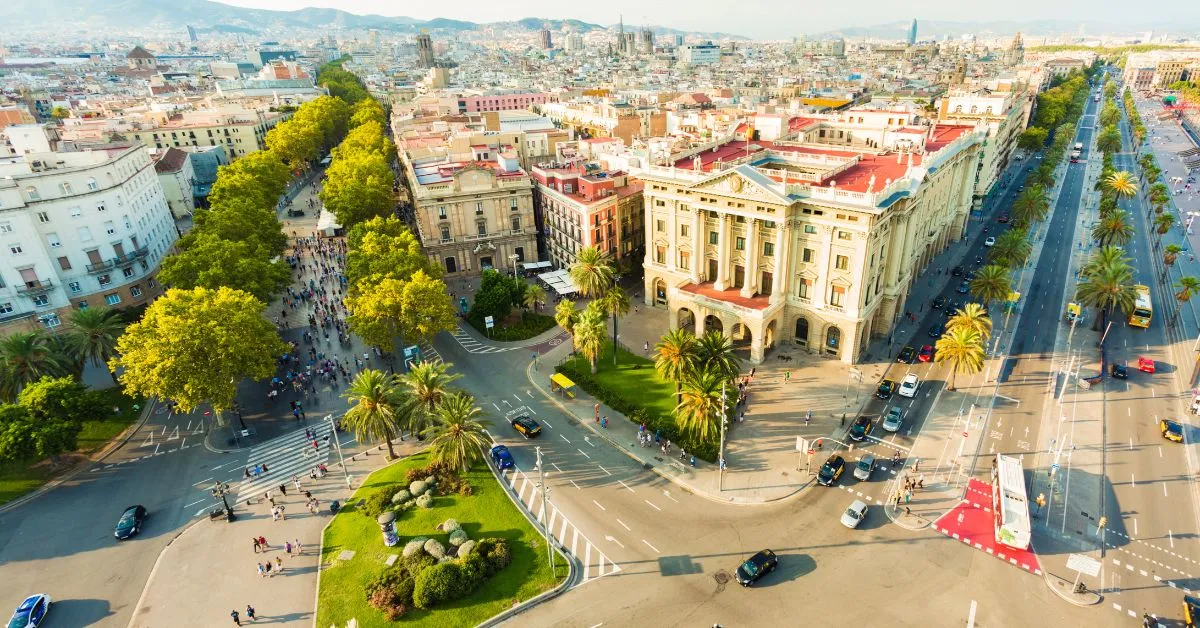 Benefits Of Using Tripiamo To Drive In Europe
After using Tripiamo, I can definitely see some major benefits:
You can prepare ahead of time and learn all the necessary information before getting behind the wheel.
The tutorial videos are helpful and cover a wide range of topics.
The 360-degree driving tours are really useful for getting used to the local environment. When I tried the guides, it felt like if I was driving in Spain and France.
It's affordable – you can get a single-country guide for only $39.99, or get a multi-country guide for just $69.99.
Tripiamo driving guides help lower the chances of driving mistakes, fines, vehicle damage, stressful situations, and more. This means you can enjoy your vacation without worrying about driving.
Final Thoughts On Tripiamo
All in all, I'm really happy I discovered Tripiamo. Their guides are comprehensive, easy to understand, and affordable.
If you're an American tourist planning to drive in Europe, I highly recommend you use Tripiamo's driving guides.
They'll help you learn the basics and experience the roads before hitting the road so that you can drive confidently in Europe.
With Tripiamo, you can make the most of your road trip and avoid any potential driving headaches.