Traveling soon and want to find an excellent eSIM to stay connected during your trip?
In this Ubigi eSIM review, we'll give you more information about their eSIM plans so that you can see if it's a suitable option for you.
Long-term travelers and digital nomads are always trying to find a local and regional SIM card when they travel. Sometimes, it's pretty easy. But some other times, it can get complicated.
When your phone only supports one SIM card, you have to choose, or worst, start swapping SIM cards to use your banking app. Ew. Been there, done that.
This is where Ubigi eSIM comes in. Imagine if you could have an eSIM instead.
You could top up anywhere, anytime, without having to find a kiosk at the airport, without having to swap your SIM card. An Ubigi eSIM can make your life better!
In this complete Ubigi review, we'll also provide you with more details on eSIMs, and we'll explain how to use Ubigi to purchase an eSIM for your upcoming adventure.
There's a catch – you'll need to make sure your phone supports eSIM technology first.
❔What Is An eSIM?
An eSIM is basically a virtual SIM card.
This means you won't need to collect many different SIM cards from around the world anymore.
Now all you need to do is either scan the QR code or manually enter the details given to you once you have purchased your eSIM plan on Ubigi.
No more fumbling with those tiny pieces of plastic or getting lost in translation as you try to communicate to connect your phone to the Internet.
With a Ubigi eSIM plan, you can have your collection of eSIM cards all stored in one place.
This also doesn't limit your device's capabilities to have a physical SIM card too, so you still keep your service with your chosen home network.
❔ What Devices Support eSIM?
As stated previously, some devices don't support eSIM yet.
While eSIMs are now implemented into new phones, they don't work on older models.
Another thing to note when trying to figure out if your device is compatible or not is where you have purchased it. Some countries currently have limitations or restrictions that could impact your ability to use an eSIM.
You can look at the best phones that support eSIM to learn more.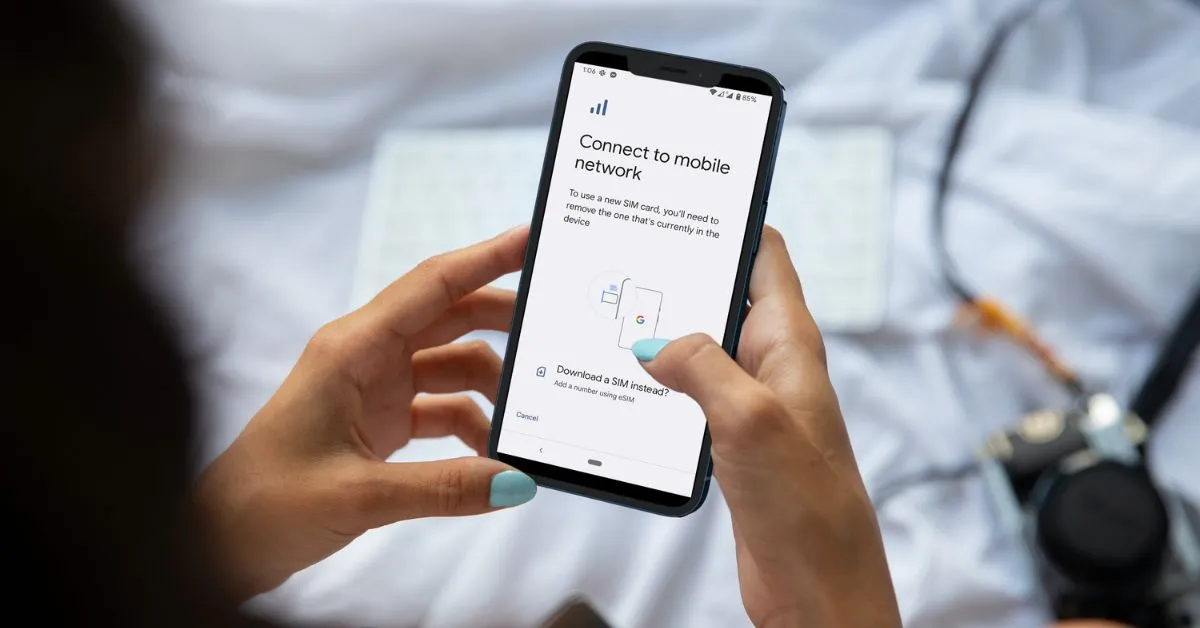 ❔ What Is Ubigi?
Ubigi is an eSIM store offering plans in more than 200 countries.
Transatel launched Ubigi in 2017. This means they were among the first operators to be ready with eSIM when Apple launched its first eSIM model in 2018.
Ubigi also provides onboard connectivity for selected cars (Jaguar Land Rover, Fiat, Jeep, Alfa Romeo, BMW Japan, and Maserati).
❔ How Does Ubigi Work?
Now that you know what Ubigi is, let's see how Ubigi works.
Ubigi is an eSIM store for all your eSIM potential needs. Think of local, regional, and global plans.
In fact, you can buy an Ubigi eSIM plan in just a few minutes by following the steps below. Steps will differ whether you're using your mobile or desktop.
Here are the steps if you're reading this post via your mobile phone:
Download the Ubigi App.
On the next screen, you'll have an option for new customers. Click on eSIM.
Click on the button "INSTALL MY FREE eSIM NOW".
Click on "INSTALL MY eSIM PROFILE".
You'll get a prompt to turn off your current eSIM/SIM if you already have one. At this step, I had to manually go to my SIM settings and activate the Ubigi eSIM.
Turn off the WiFi.
Add the APN for your eSIM.
Create your account.
Verify your email address.
Decide between a monthly plan or a one-off plan.
Pick your destination.
Pick a plan that suits your needs.
Finalize the purchase.
Enjoy the Internet.
Here are the steps if you're reading this post on a desktop version:
Fill out the form to create your free eSIM profile.
Scan the QR code received by email to activate your eSIM.
Create your account.
Decide between a monthly plan or a one-off plan.
Pick your destination.
Pick a plan that suits your needs.
Finalize the purchase.
Enjoy the Internet.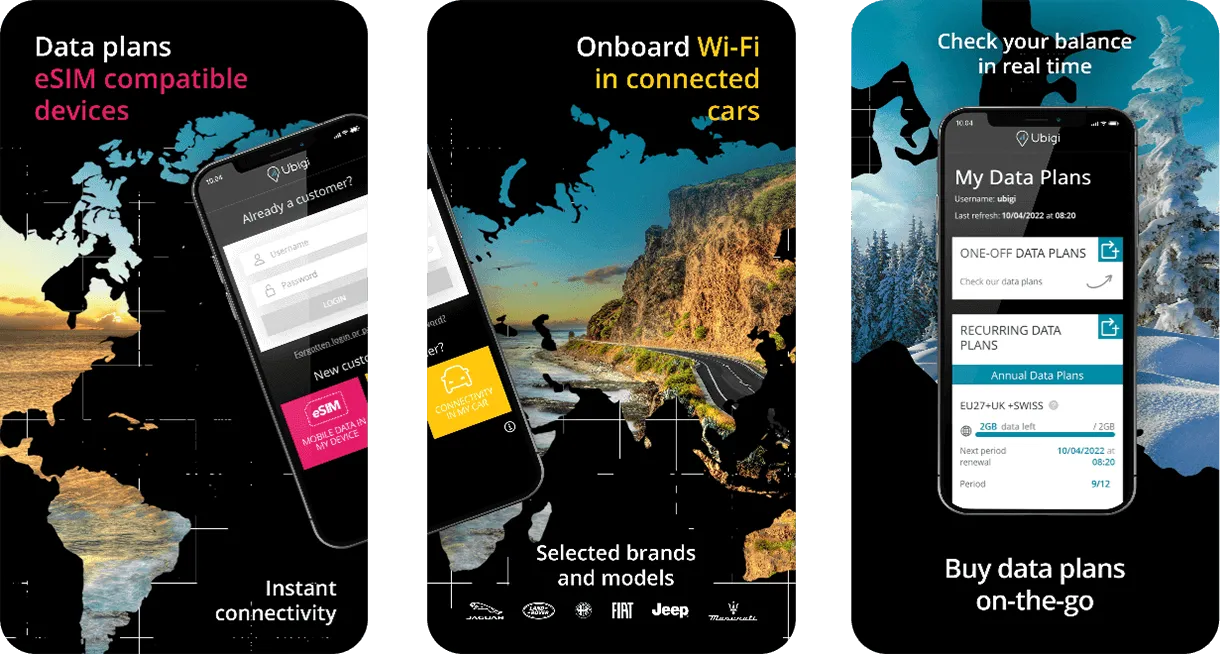 ✅ What Are The Benefits Of Using Ubigi?
There are three main things that we all need to take care of as soon as we get off the plane.
Get through and survive the typically long immigration queues, exchange or withdraw money, and purchase a travel SIM card.
One of the best things about having an Ubigi account is the convenience. In fact, you can even purchase an eSIM plan without data or WiFi.
Ubigi takes away all the stress of trying to buy a SIM card when arriving at a new destination.
You can even opt for a regional plan or a global one if you're visiting multiple destinations.
With an Ubigi eSIM, you can connect to the local network as soon as the pilot turns that seatbelt sign off. No more hoping and struggling to connect to the airport's free wifi.
Below, you'll find more advantages of using Ubigi:
Ubigi data plans can be used on eSIM-compatible laptops too.
Ubigi offers 5G coverage in some destinations at no extra cost. 
The website and app are currently available in 8 different languages (English, French, German, Italian, Spanish, Dutch, Portuguese, and Japanese). Customer service is also available in those languages.
You can pay in USD, EUR, GBP, or JPY.
Excellent customer service.
🗒️ My Experience With Ubigi eSIM
To give you an idea, I tried Ubigi in Thailand in March 2023. I used the application to create my eSIM profile even though I always prefer desktop versions when purchasing things.
I followed the steps mentioned above, and I was able to connect to the Internet (LTE) in just a few minutes.
My Ubigi eSIM was easy to set up, and I didn't need to set up the APN because it went through automatically.
I had one issue during the eSIM installation. After two attempts, it didn't work. So, I went to my SIM settings to turn off manually my other SIM/eSIM. Then, I activated my Ubigi eSIM. Finally, I went back to the app, and it worked.
I usually purchase my eSIM plans on website desktop versions, so this was a new process for me.
❔ Is Ubigi Safe?
Ubigi is a safe and legitimate eSIM provider. In fact, the Transatel brand exists since 2017, and Transatel was founded in 2000. Now, Transatel is part of the Japanese NTT Group.
So, if you're wondering if Ubigi is legit – yes, it is. The company's main office is located in France.
When I tried Ubigi, it worked fine, and I was able to get access to the Internet in just a few minutes.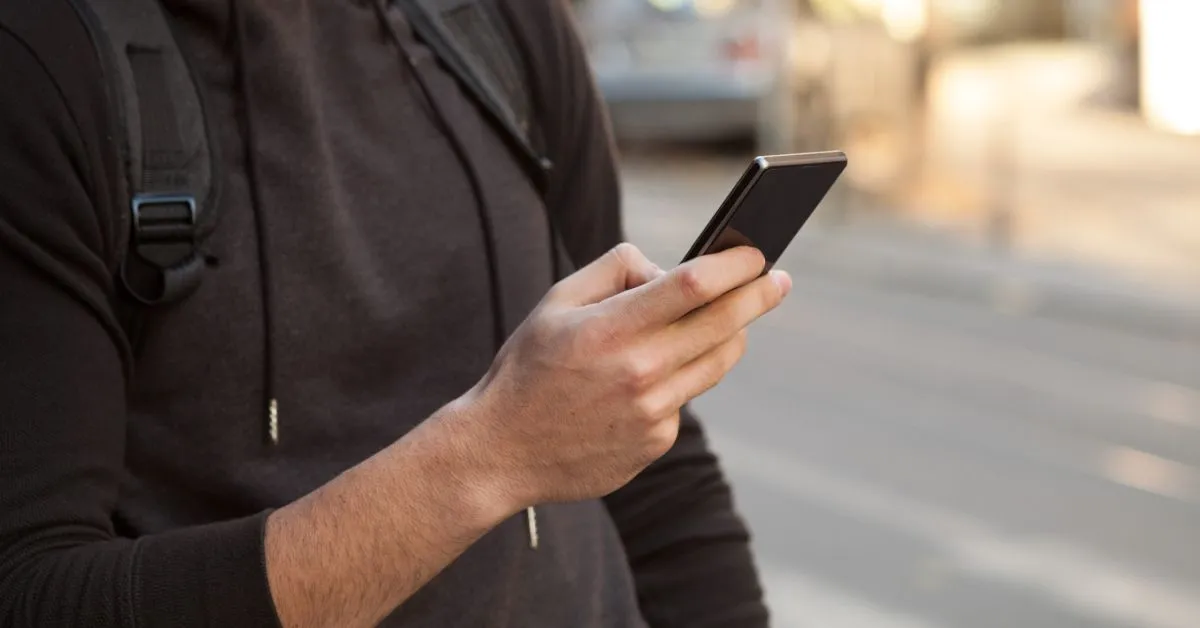 ❔ What To Do If Ubigi Is Not Working?
If you're having issues with Ubigi when entering a new country, you can always contact customer support to find a solution to your problem.
Usually, the steps below should help you resolve your issues.
In your device settings, your eSIM is active under Mobile Networks 
Mobile data is turned on for this eSIM
Data Roaming is On
New APN is added and saved as: Ubigi (mobiledata) 
The newly created and saved APN is selected 

You are connected to the supported network provider in your carrier settings
We hope the above steps will help you understand the potential issues with your eSIM cards.
Overall, if you're wondering if Ubigi is reliable – it is! When you get more familiar with eSIM technology, you can fix issues even quicker.
🗺️ Ubigi Destinations
One of the things I like about Ubigi is that you can select different packages depending on the country or region chosen. You can choose between one-off plans and recurring data plans.
You'll find several countries and regions, including:
USA and Canada
Asia
Middle-East
Europe
World
Africa
Oceania
Caribbean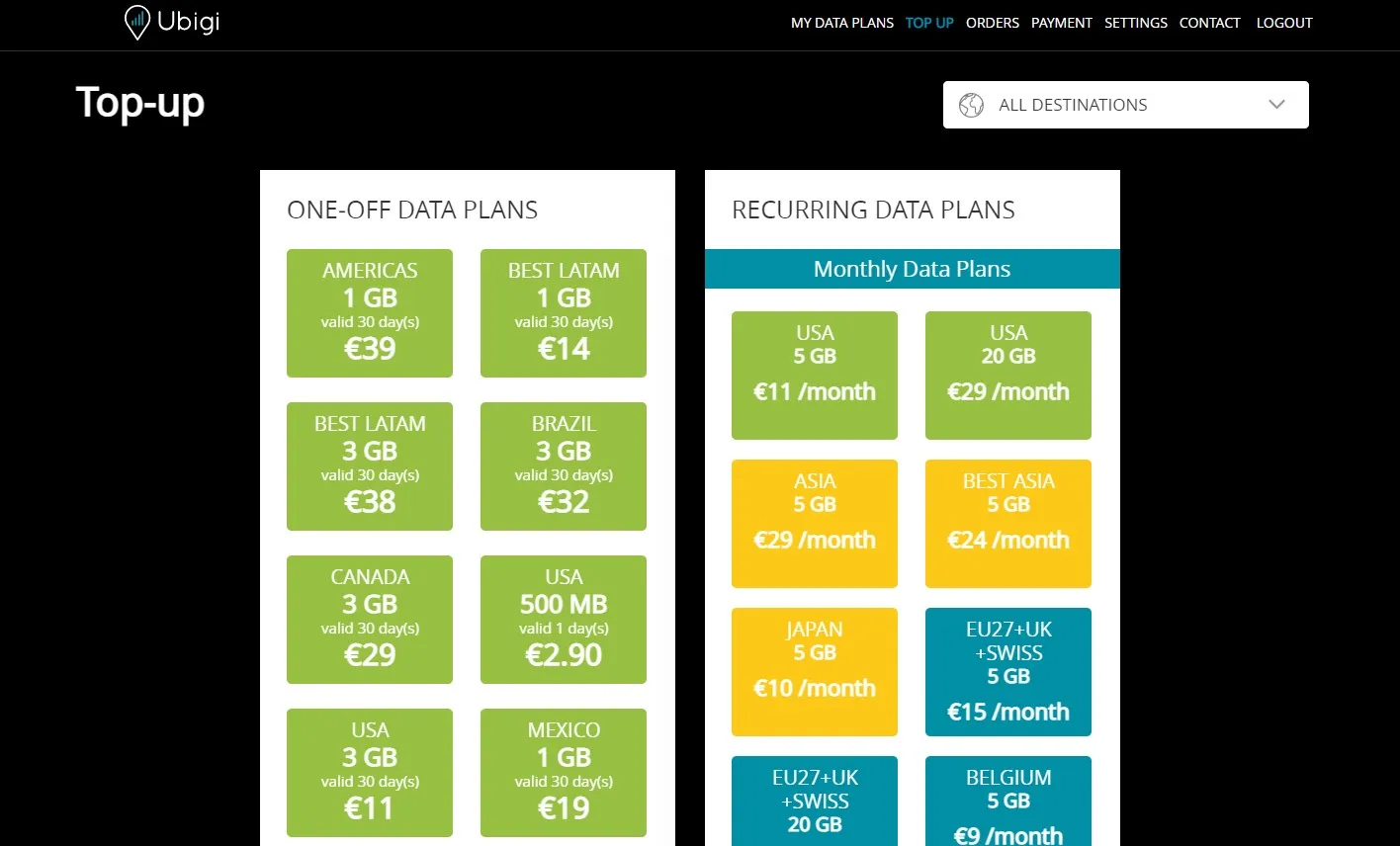 As you can see, it's a bit hard to compare the options as everything is mixed. You can select your destination in the drop-down list to facilitate the comparison.
However, for the time being, you can only choose countries, not regions. So, it's a bit more challenging to compare the regional or world plans.
🗺️

Ubigi World
Ubigi has a World plan. You can purchase a one-off plan or a recurring one. Ubigi says the plan includes data in all countries covered, but you can't find the exact list.
It would be great to see the complete list of countries covered and the supported networks. We hope to see improvements in the information provided in the future for a better user experience.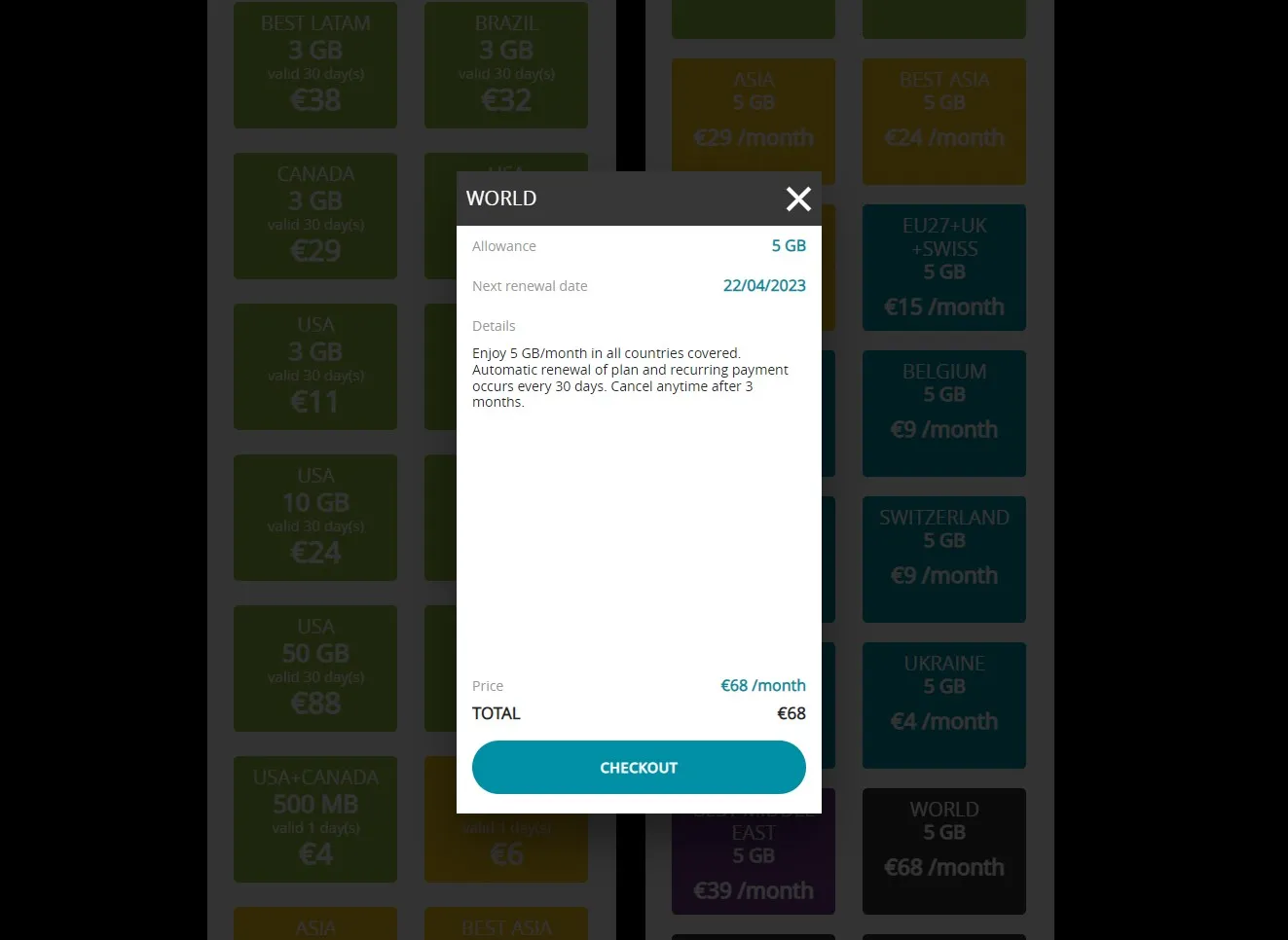 💡 Final Thoughts On Ubigi eSim Review
If your mobile device supports eSIMs, Ubigi is a great eSIM provider to consider.
It's convenient, easy to use, and affordable. You can even top up without data or WiFi, which can be handy abroad.
Finally, you can use a one-off plan or a monthly plan, which is ideal if you're traveling long-term.